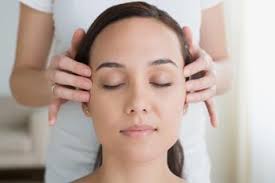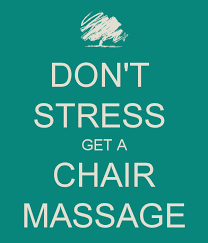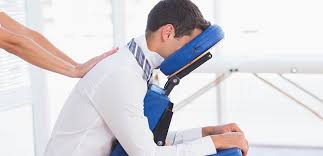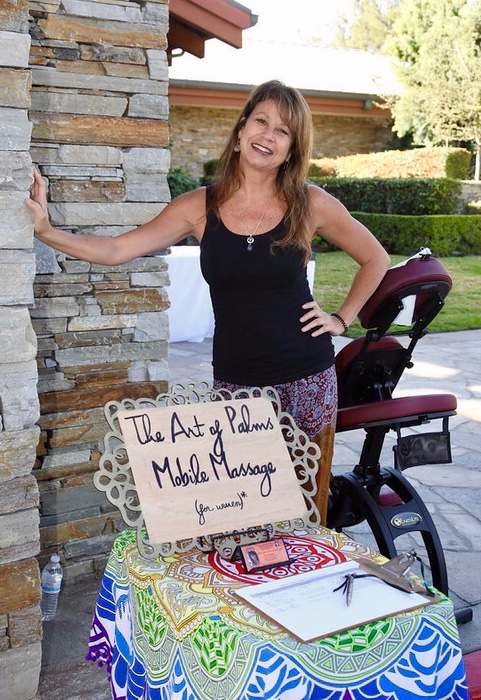 Wouldn't you love a massage a work? How about treating your employees as a special thank you?
Just fifteen minutes of chair massage a week have been scientifically proven to lower stress, reduce muscle tension and rejuvenate the mind and the body. Over 50% of lost work days are stress related. Reducing work stress using seated massage has shown a reduction in absenteeism and improved morale. Chair Massage is performed in a specially designed chair with your clothes on. It is excellent for relaxation and more.
Chair Massages also available for events.
Contact me for a quote or for more information!