Host a Girl's Night-In Massage Party!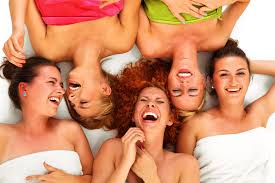 As Women, we rarely find the time to take care of ourselves.
We also love to connect and relax.
I'm offering you a unique opportunity to do both.
Invite the gals over.
If you'd like, they can bring wine or an appetizer to share.
I'll bring my massage table, linens and music
and set up in a quiet area of your choice.
Then each of your guests can take turns experiencing
a 15 to 60 minute amazing massage while the rest of you sit back and enjoy
a wonderful evening of bonding and relaxation
Doesn't that sound fabulous?!
(pricing may vary, contact me for a quote)
Teri Cipolla
Certified Massage Therapist / Owner
949.697.3540 call/text

Great for Birthday Parties, Bridal Showers and More!